Learn to Listen to the way the Portuguese really speak
So you can have real conversations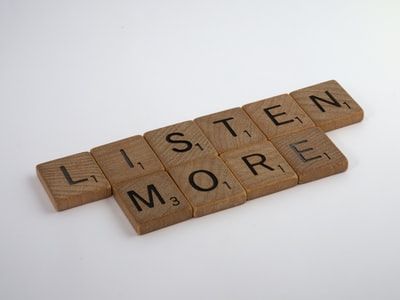 The language unschool presents:
Listen to Portuguese
- Summer bootcamp -
Do you want to speak Portuguese or have conversations in Portuguese?
Let me explain the difference:
To speak Portuguese means you can express yourself. give
To have a conversation implies you can express yourself AND understand the other party. give and take
If you want to integrate the Portuguese culture, you will need to learn to simultaneously express yourself and understand what the Portuguese say.

Focusing on pronunciation is the first step to bridge that expression and listening comprehension.


Pronunciation is just the tip of the iceberg
Do you want to speak Portuguese with confidence?

When:
20th, 27th June, 4th, 11th July
3-5pm (Lisbon time)

For whom:
beginners who want to start learning Portuguese the right way
more seasoned learners still struggling with understanding how the Portuguese speak

Where:
On Zoom
(sessions will be recorded so you can review anytime)
Listen to Portuguese this
- Summer bootcamp -
Get ready to:


Finally understand how the Portuguese speak

Pronounce words correctly because you can hear the difference

Allow Portuguese to sound familiar to you

Get ready to learn vocabulary and grammar after tuning your ears to how the Portuguese really speak
Put the speaking on hold and focus on LISTENING
It takes courage to shsh and listen; to postpone proving you can speak a new language.
It takes respect to first focus on what the Portuguese are saying, before showing off your knowledge of the language.
It takes skill to notice the patterns of the way the Portuguese speak before you jump into speaking yourself.


What we will cover in 4 sessions:

1. Letters and Stressed Syllables

2. Special Sounds and Words

3. Stressed Sentences

4. Intonation
What our unschoolers have to say:
Good grief Catarina, that was a very strange psychological phenomenon that just happened. At first I could not understand a word but after listening to it about 10 times and slowly reading over the phrase in the PDF, suddenly it was like the mist cleared and I could see the outlines of a distant mountain. I suddenly understood the phrase and here is the weird thing, when I played it again and again now that I understood the phrase I had the perception that it slowed down for me. It didn't seem so crazily fast. obviously something related to the actual understanding. Very odd.
It's obvious to listen to a new language first when one wants to learn it. So obvious that I was not really doing it, not with awareness. I struggled with learning new words and how to pronounce them. I put my focus on this. Tried to pronounce words like bem etc. It just was not coming. Catarina kept saying to listen first. Just listen. Let the sound come to you. Listen to a Portuguese film on YouTube or the news in Portuguese etc. Listen to the other students during the zoom sessions and get familiar with different pronunciations, but also their mistakes. Hear how others struggle just like I do. Through this method I gained the confidence to speak more, make mistakes and have them corrected. Laugh about it, make jokes about some difficult words, remember the story that goes with it and slowly the picture developed in my head. A picture I need as I am not an auditive person. Writing the words down phonetically also gave me the final key how to say them. The most valuable thing I have learned so far is training my ears to the different ways people speak Portuguese and finding my own way how I want to sound in Portuguese.
Marjolein
Portuguese unschooler
The Polyglot behind The Language Unschool
Olá, chamo-me Catarina.

I'm the person behind this unschooling approach to learning Portuguese and who will walk you through the Listen to Portuguese this Summer Bootcamp since listening is a skill I've mastered from an early age.

After creating the + Portuguese Program and helping several learners getting closer to speaking Portuguese with confidence, I decided to open part of my strategy to help more people shsh and listen!

The first skill we tackle with our own language is listening. Since spoken European Portuguese is particularly tricky to decipher, it is only clever to do the same. Except now, as an adult, you can be a lot more strategic about it.

In this bootcamp, I'll share my best tips to listen with intention. After learning 10 foreign languages and understanding a few more as a result, I simply couldn't keep them to myself.

Ready to finally make sense of what we say so you can then engage in conversations with locals?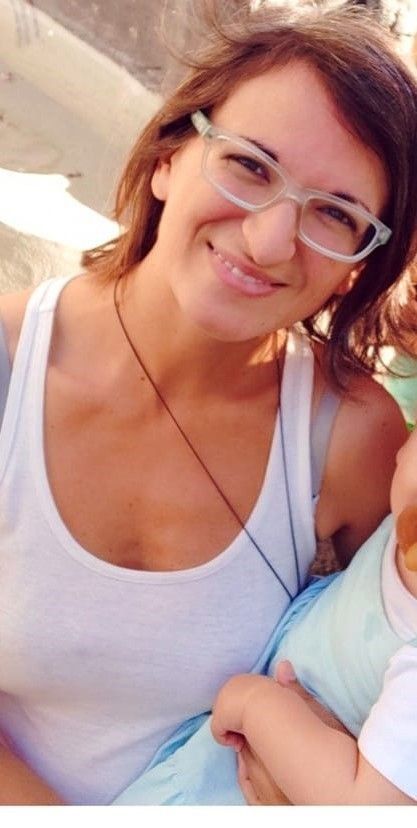 Frequently asked questions
What will I learn with this bootcamp?
The focus of this short bootcamp is to get you to develop a sense for the sounds of Portuguese and the way people speak, since this is the number one struggle people mention they have with Portuguese. By the end of it, Portuguese will sound a lot more familiar to you, which will help with all remaining aspects of learning the language.
The bootcamp is not meant to make you improve your speaking skills directly, but indirectly it will, since you will finally understand what people are saying and, as you develop your vocabulary and grammar, you will be able to have dialogues. Tuning your ears to the tricky sounds of the language will also improve how you pronounce words.
What content does the bootcamp actually include?
It's 4 sessions of 2 hours each. You have the choice of attending the 3-5pm one or the 9.30-11.30pm session. You should commit to attending live one of the options above.
We will cover the sounds of letters; the importance of the stressed syllable in Portuguese; tricky sounds; how we pronounce words; how we pronounce words in the context of sentences; and finally intonation, aka the musicality of the language. There will be approximately one hour of theory and one hour of practice per session. Students will also have access to a community page to interact with other students, ask questions in between sessions and submit some student-driven assignments.
Do you have a money back guarantee policy and how can I pay?
We do not provide refunds, so please think twice before enrolling. This bootcamp works, you only need to show up, take notes and dedicate some time in between the 4 sessions. You can play via the 'Enroll now' button above using a credit card or PayPal. If you wish to make a bank transfer, please write to
[email protected]
. Up to one month after the end of the bootcamp you get a chance of enrolling on our beginner to fluent program, the + Portuguese Program, discounting the price of the bootcamp. For this note that a 30-minute zoom call will be part of the selection process. It's an application only program.
How will I access the bootcamp content?
You will have access to the zoom sessions through the course platform. The day after each session, a link will be posted in the community section of the platform where you can rewatch the recording.
Thank you for registering for the
Get to grips with European Portuguese free lesson
Please check your inbox (also your spam) with details about the training. Note that this can take a few minutes.