The language unschool presents:
A Casa do Português
- Winter boot camp -
Imagine Portuguese were a House
Would you like coming in and...
Listen to the Portuguese speak and get what we say?



When:
9th Jan till 2nd Feb
4
-6pm (Lisbon time) every Monday and Thursday for 4 weeks

For whom:
beginners who want to start learning Portuguese the right way
more seasoned learners looking for an alternative approach

Where:
On Zoom
(sessions will be recorded so you can review anytime)
a WhatsApp group to interact in between sessions
Make sense of the structure of Portuguese in an organic and fun way?
Think of dialogues between a retired couple who just moved next door;

They will see their Portuguese new neighbours everyday;

They will enter the house of the Portuguese and explore the living room, which is big (basics of the grammar and vocab);

But that will surely give them access to the kitchen (deeper into the language) and upstairs too (more and more intimate with the language)
In this boot camp I welcome you to the living room (basics) so that you will be able to navigate daily situations
Have the confidence to converse in daily situations?
Be prepared for an intense experience
Commit to daily exposure to Portuguese, with proper guidance, of course
Don't expect to be done with the boot camp alone. This will boost your language skills, but you should continue working at it.

Testimonials
What our unschoolers say






The Polyglot behind The Language Unschool
Olá, chamo-me Catarina.

I'm the person behind this unschooling approach to learning Portuguese and who will walk you through the House of the Portuguese (A Casa do Português) in this Winter Boot Camp.

After creating the + Portuguese Program and helping several unschoolers getting closer to speaking Portuguese with confidence, I decided to open part of my strategy to help more people solve the missing piece in feeling at home in Portugal - the language )so they can feel at home in Portuguese as well)!

The first skill we tackle with our own language is listening. Since spoken European Portuguese is particularly tricky to decipher, it is only clever to do the same. Except now, as an adult, you can be a lot more strategic about it.

In this boot camp, I'll share my best tips to listen with intention. After learning 10 foreign languages and understanding a few more as a result, I simply couldn't keep them to myself. Then we'll cover the basics so that you can start making sense of the structure of the language and make use of it in daily situations.

Ready to finally make sense of what we say so you can then engage in conversations with locals?

Welcome to the Casa do Português.


only
€637

Contact [email protected] for enquires about enrolling as a couple.

A 30-minute application call is needed.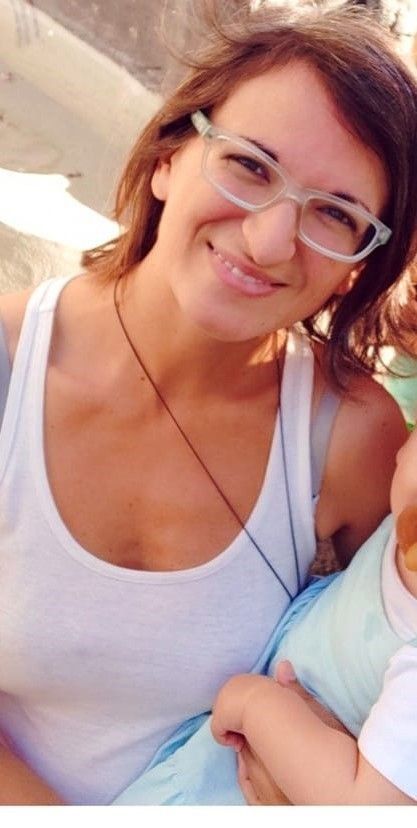 Frequently asked questions
What will I learn with this boot camp?
The focus of this boot camp is to get you to develop a sense for the sounds of Portuguese and the way people speak, since this is the number one struggle people mention they have with Portuguese. By the end of it, Portuguese will sound a lot more familiar to you, which will help with all remaining aspects of learning the language. Note that a lot of exposure to the language, either in Portugal or online, is needed. The boot camp covers the how people speak, so you can slowly understand what people say.

We will also cover the basics of the grammar so you can understand the structure of the language and start navigating daily situations. This will be done via dialogues simulating situations you might encounter in Portugal: talking about the weather, about yourself, your family, asking questions to get more listening exposure. Grammar points will be presented amidst those dialogues as "pop up" moments.
What content does the boot camp actually include?
It's 8 sessions of 2 hours each, 4-6pm (Lisbon time) for 4 weeks. We will meet on Zoom in a small group (you will get a recording of each session afterwards) and a WhatsApp group for daily interaction to solidify what you learnt the previous session(s). Small outside-the-box assignments will be shared as well to invite you to bring Portuguese closer to you.

We will cover pronunciation (tricky sounds of Portuguese and connected speech: why we swallow words etc). This will be reinforced throughout the 4 weeks when going through the dialogues.

As for grammar and vocabulary, you will understand the basics and feel a lot more prepared to face daily situations in Portuguese: shops, doctor's, handymen, etc.

Do you have a money back guarantee policy and how can I pay?
We do not provide refunds, so please think twice before enrolling. This boot camp works, you only need to show up, take notes and dedicate some time in between the 8 sessions. Please note that a 30-minute Zoom call is needed since this is an application only program with limited spots. In this chat I will ask you about your goals, whether you've learnt Portuguese before, your main struggles, etc. You can schedule a call via the "Enroll now" button above.

You can pay by bank transfer, credit card, PayPal, or Wise. Details will be shared on the 30-minute call.
Thank you for registering for the
Get to grips with European Portuguese free lesson
Please check your inbox (also your spam) with details about the training. Note that this can take a few minutes.